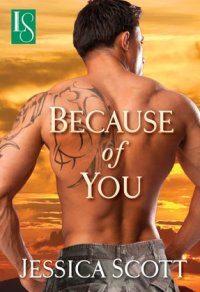 From the war-torn streets of Baghdad to the bittersweet comforts of the home front, two wounded hearts navigate the battlefield of coming home from war in this explosive eBook original from newcomer Jessica Scott.
Keeping his men alive is all that matters to Sergeant First Class Shane Garrison. But meeting Jen St. James the night before his latest deployment makes Shane wonder if there's more to life than war. He leaves for Iraq remembering a single kiss with a woman he'll never see again—until a near fatal attack lands him back at home and in her care.
Jen has survived her own brush with death and endured its scars. And yet there's a fire in Shane that makes Jen forget all about her past. He may be her patient, but when this warrior looks her in the eyes, she feels—for the first time in a long time—like a woman. Shane is too proud to ask for help, but for Jen, caring for him is more than a duty—it's a need. And as Jen guides Shane through the fires of healing, she finds something she never expected—her deepest desire.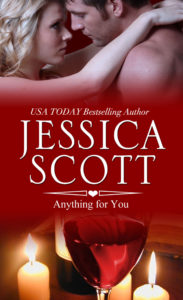 From the USA Today Bestselling author of Because of You comes an all new Coming Home short story.
Sergeant First Class Shane Garrison has spent a year recovering from his combat injuries. A year spent in the arms of the woman of his dreams. But loving Jen comes with a price: every time he touches her, he faces the uncertain fear that loving her might mean losing her forever.
Jen is a breast cancer survivor and with Shane, she's found a man who loves her despite her scars. But her scars may be too much for their love to survive.
As their love grows, so does the risk to Jen's life. And Shane must make the toughest decision any man can make to save the woman he loves.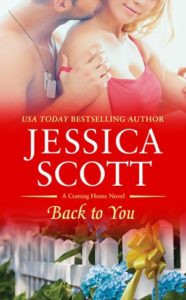 "Jessica Scott is an exciting new voice in romantic fiction who bursts upon the scene with an unputdownable debut novel!"
–Robyn Carr, New York Times Bestselling Author on Because of You
Coming Home Book 3
He's in for the fight of his life . . . 
Army captain Trent Davila loved his wife, Laura, and their two beautiful children. But when he almost lost his life in combat, something inside him died. He couldn't explain the emptiness he felt or bridge the growing distance between him and his family-so he deployed again. And again. And again…until his marriage reached its breaking point. Now, with everything on the line, Trent has one last chance to prove to his wife that he can be the man she needs …if she'll have him
. . . to win back his only love.
Laura is blindsided when Trent returns home. Time and again, he chose his men over his family, and she's just beginning to put the pieces of her shattered heart back together. But when Trent faces a court martial on false charges, only Laura can save him. What begins as an act of kindness to protect his career inflames a desire she thought long buried-and a love that won't be denied. But can she trust that this time he's back to stay?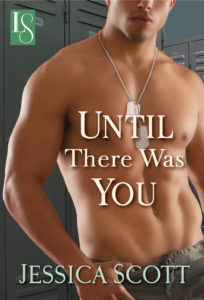 From the author of Because of You comes an all-new contemporary eBook romance. He plays by the rules, she's not afraid to break them. Now these two strong-willed Army captains will prove that opposites attract . . .
 
A by-the-book captain with a West Point background, Captain Evan Loehr refuses to mix business with pleasure–except for an unguarded instance years ago when he succumbed to the deep sensuality of redheaded beauty Claire Montoya. From that moment on, though, Evan has been at odds with her, through two deployments to Iraq and back again. But when he is asked to train a team prepping for combat alongside Claire, battle-worn Evan is in for the fight of his life.
Strong, gutsy, and loyal, Captain Claire Montoya has worked hard to earn the rank on her chest. In Evan, Claire sees a rigid officer who puts the rules before everything else–including his people. When the mission forces them together, Claire soon discovers that there is more to Evan than meets the eye. He's more than the rank on his chest; he's a man with dark secrets and deep longings. For all their differences, Evan and Claire share two crucial passions: their country and each other.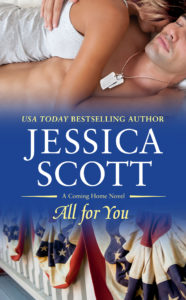 "Jessica Scott is an exciting new voice in romantic fiction!"
–Robyn Carr, New York Times Bestselling Author
Can a battle-scarred warrior . . .
Stay sober. Get deployed. Lead his platoon. Those are the only things that matter to Sergeant First Class Reza Iaconelli. What he wants is for everyone to stay out of his way; what he gets is Captain Emily Lindberg telling him how to deal with his men. Fort Hood's newest shrink is smart as a whip and sexy as hell. She's also full of questions-about the army, its soldiers, and the agony etched on Reza's body and soul.
. . . open his heart to love?
Emily has devoted her life to giving soldiers the care they need-and deserve. Little does she know that means facing down the fierce wall of muscle that is Sergeant Iaconelli like it's just another day at the office. When Reza agrees to help her understand what makes a soldier tick, she's thrilled. Too bad it doesn't help her unravel the sexy warrior in front of her who stokes her desire and touches a part of her she thought long dead. He's the man who thinks combat is the only escape from the demons that haunt him. The man who needs her most of all . . .
She plays by the rules . . . 
Captain Ben Teague is many things: a tough soldier, a loyal friend, and a bona fide smart-ass. He doesn't have much tolerance for BS, which is why he's mad as hell when a trusted colleague and mentor is brought up on charges that can't possibly be true. He's even more frustrated with by-the-book lawyer Major Olivia Hale. But there's something simmering beneath her icy reserve–and Ben just can't resist turning up the heat . . .
. . . and he's determined to break them
The only thing riskier than mixing business with pleasure is enjoying it . . . and Olivia can't resist locking horns–and lips–with Ben. He's got more compassion in his little finger than any commander she's ever met, a fact that makes him a better leader than he realizes. But when the case that brought them together awakens demons from Olivia's past, she will have to choose between following orders–or her heart . . .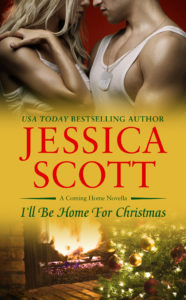 There's nothing in the world Army Sergeant Vic Carponti loves more than his wife and his country. Smart-mouthed and easy tempered, he takes everything as a joke . . . except his promise to come home to his wife, Nicole, for Christmas. As he prepares to leave for his latest deployment into Iraq, Vic will do everything he can to shield his beautiful, supportive wife from the realities of war . . . and from his own darkest fears.
As a career army wife, Nicole Carponti knows just what to expect from her husband's tour of duty: loneliness, relentless worry, and a seemingly endless countdown until the moment Vic walks through the door again. But when the unthinkable happens, Nicole and Vic's bond is tested like never before and changes everything they believe to be true about the power of love and the simple beauty of being home for the holidays.